UCSIA Summer School 2021
23 – 27 August 2021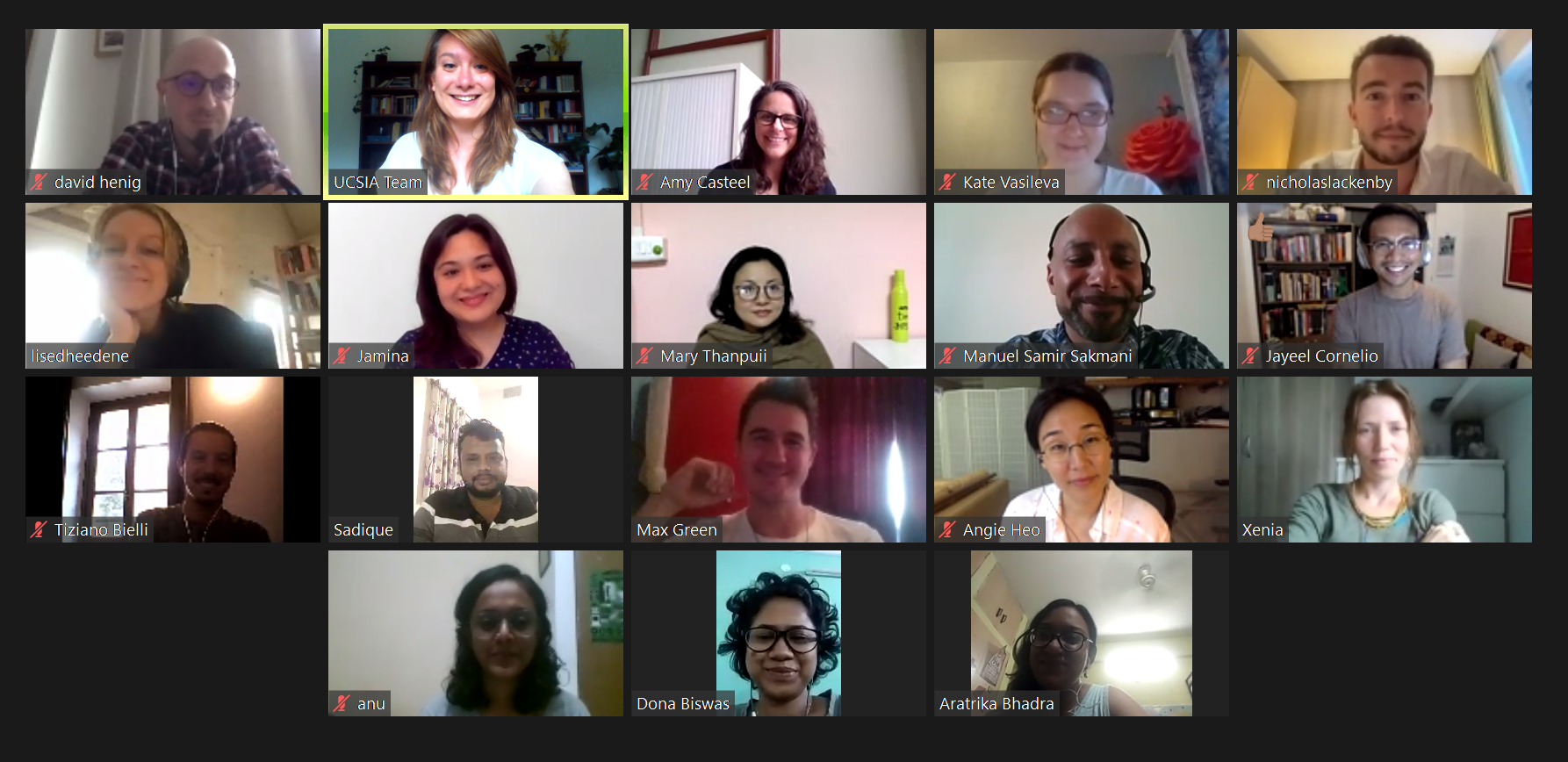 theme
Religion, Mobility and Politics
Mobility has long defined religious traditions and their vital presence in our contemporary world. This one-week summer school will focus on the diversity of religions on the move and the politics of religion and religious difference:
(1) What defines a religion and its boundaries? When religions are on the move, where do we locate its forms and expressions (e.g. its theological contents or its material elements)? What characterizes religious transformations like conversions, revivals, or disavowals of religion?
(2) What are the politics of religious mobility? What institutions, secular and spiritual alike, shape the migration and circulation of religions? How do the sacred geographies associated with traditions intersect with the geopolitics of nation-states or international regimes of sovereignty?
(3) What are the global, transnational, and transregional aspects of religion? How do flows of capital and labor, as well as older routes of trade, shape religious growth and decline? What influences do these flows have on religious beliefs and practices? What histories of colonialism and/or socialism impact the ways religions disseminate and relocate?
Jayeel Serrano Cornelio is Associate Professor and Director of the Development Studies Program at the Ateneo de Manila University. 
David Henig is Associate Professor at the Department of Cultural Anthropology, Utrecht University.
Angie Heo is Assistant Professor of Anthropology and Sociology of Religion at Divinity School, University of Chicago.
Webinar – The Prosperity Ethic
The 2021 edition of the summer school was originally scheduled to take place in 2020. Due to the corona pandemic, the event was first postponed to 2021 and later transformed to an online format.
In 2020 lecturer Jayeel Cornelio gave a webinar on the prosperity ethic in anticipation of the full summer school programme.

Copyright 2018 UCSIA Summer School